Planning a Renovation and Hiring an Interior Designer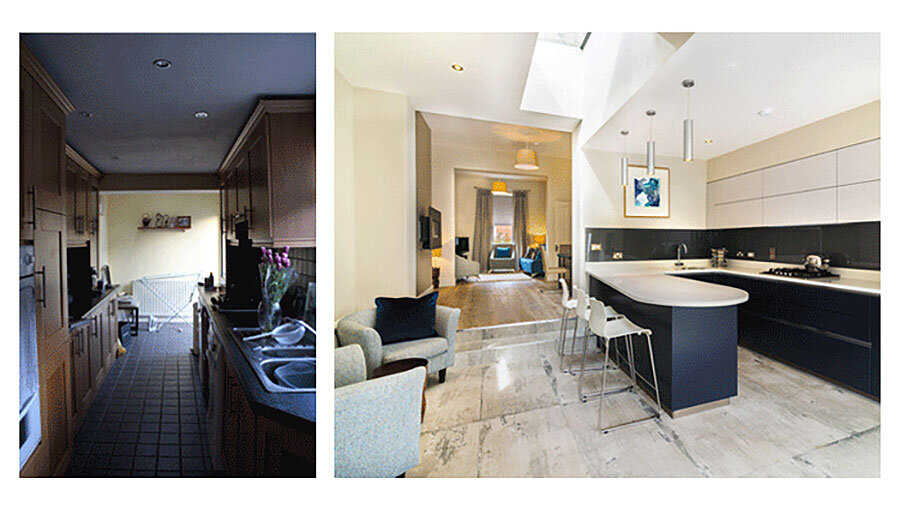 Hiring an interior designer can sometimes feel intimidating, the biggest concerns are generally, "How much will the service cost" and "will the Designer impose their own style", however working with an Interior Designer will help you to manage your budget and avoid expensive mistakes, saving you time and money. As part of the initial design process a professional designer will invest considerable time to realise a clients requirements and style in order to build a design concept, primarily focusing on functionality.
Taking on a renovation project can be overwhelming, before thinking about furniture and fittings a realistic approach is vital, the initial considerations should be windows, roofing, insulation, electrics, plumbing, heating, energy efficiency, doors and floors, do you need to hire an Architect etc, and are you entitled to a renovation or energy efficiency grant ?
It is important to accumulate numerous quotes from building contractors, and crucial that all professionals will work well together.
It is imperative that an Interior Designer is hired at the start of the project in order to liaise with the Architect and Tradespeople, this will allow them to plan a timeline and manage your interior budget from the outset, the colour of your windows may effect the design of your interior and before reconstruction it is important to plan your interior layout.
If your budget is restricted, prioritise, invest in quality when it comes to your fixed items, a kitchen is the most important room in an Irish home, your bathrooms, fireplace and flooring should be at the top of your list. don't be afraid to customise furniture, sofa and storage units, with quality you get longevity. Consider lighting from the beginning of the project, the influence of natural light on the building, and how you will counterbalance with light fittings. Soft furnishings and paint colour is the most enjoyable and final part of the process.
It is difficult for an Interior Designer to give an estimate for their services without meeting a client, book an initial consultation, the Designer will do a site visit, analyse plans, get an overview of the project and then put together a proposal with an estimate of cost.