15 Tips on How to Enhance that Awkward Space with Paint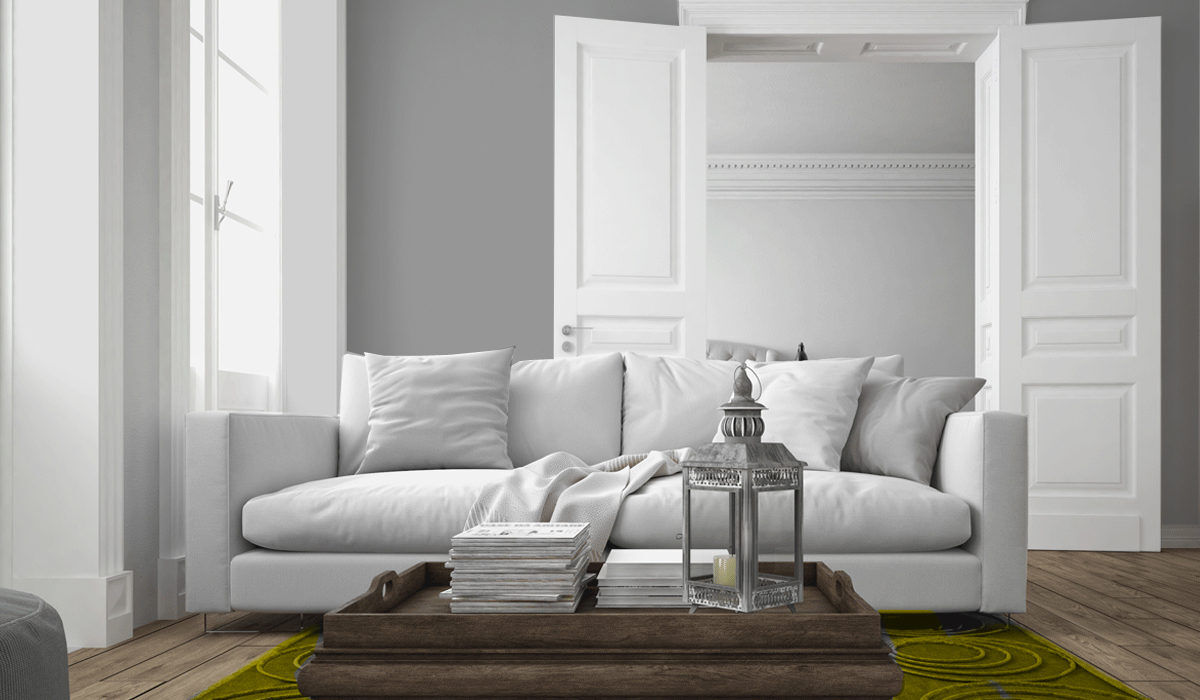 There are a couple of interesting scenarios where "paint" can visually compensate and transform an awkward space within a home, heres a couple of tips ..
1. A low lying ceiling can make a room feel claustrophobic if you install narrow vertical wall panelling and paint it in a distinctive colour applying an off white paint to the ceiling, the narrow panelling will alter your visual perception by stretching the walls, a dark Navy and a grey based white can be a luxurious combo.
2. Paint a vertical stripe on your walls (a very patient painter is required) chose a warm neutral and a distinctive colour that will coordinate with existing furnishings, avoid too much activity within the space, while a larger room will allow you to cover all the walls in a stripe, a small room will require a balance, in this case paint 2 "opposite" walls within the room in the stripe, then apply the neutral colour on the remaining walls
3. Run your wall colour over your skirting and coving once again this will give the perception of additional height to your walls.
4. To generate a cosy atmosphere within a room with a low ceiling, apply a grey based neutral, (grey based colours add warmth) on the walls and continue it onto the ceiling, counterbalance with low lying furniture, uplighting from a floor lamp and recessed lighting, avoid using a pendant light if possible this will draw the ceiling further into the space, hang a couple of wall frames vertically, and If you are doing reconstruction works changing your doors to "floor to ceiling" doors can add a ginormous transformation.
5. Create a geometrical pattern on your walls with paint, using a palette of 3 or 4 coordinating colours ..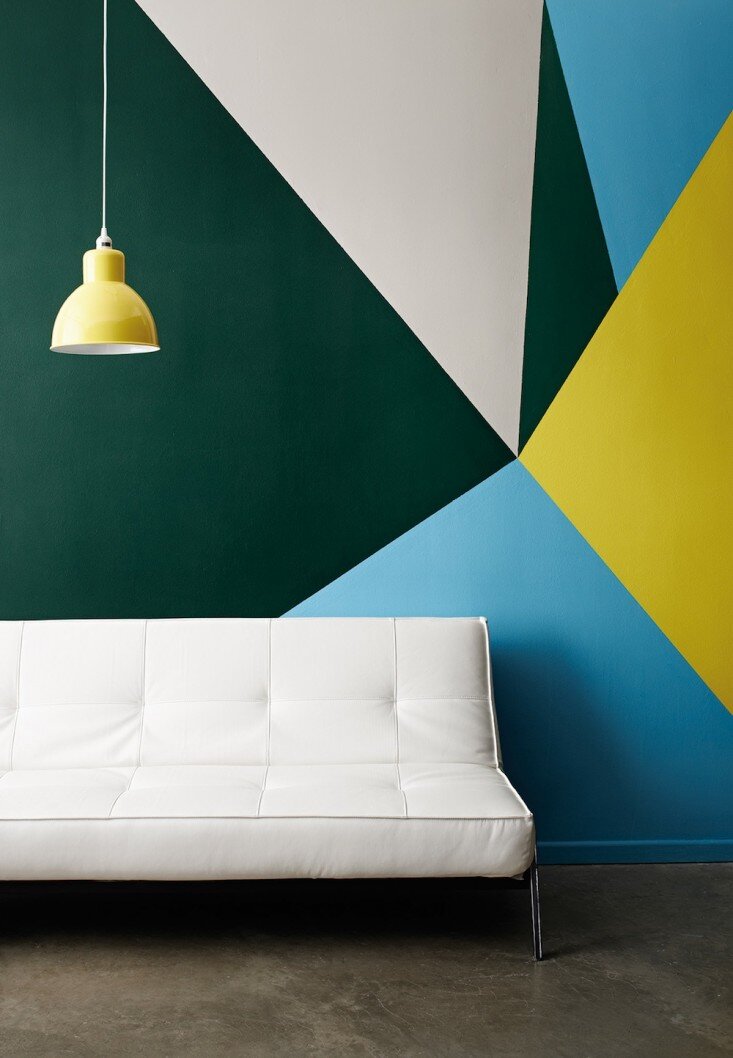 6. Paint a high shelving unit in the same colour as your wall but a deeper tone creating a tall feature within the space.
High Shelving, low furniture, Distinctive flooring, and a heavy patterned rug with strong colour will divert attention from the ceiling.
Working with a small space:
This depends on the mood you want to create, a small room can be cosy and atmospheric
7. If you want to generate a "sense of space" choose a soft warm neutral palette and create a shading effect with numerous variations of the same colour on each wall within the room, work from the same "colour card" or if you are getting the paint mixed add double and treble strength of the colour to each pot.
8. Push back an alcove "visually" with a distinctive paint colour or wall covering,
9. If you intend to make a feature of your "fireplace wall" use a soft patterned wall covering then pick one of the neutral tones from the wall covering and apply to the remaining walls so the combo is well coordinated and understated.
Hang light coloured curtains .. proportional furniture, no clutter and a large mirror to transfer the colour from one feature wall to another 
Creating the Perfect Balance
10. Creating the perfect balance and mood within a room can be difficult if you apply distinctive colour to your walls try to introduce light to medium coloured furniture, with a light and neutral palette, counterbalance with a pop of colour in your soft furnishings and/or a dark wood in furniture and flooring.
11. When applying a warm "neutral palette" to your walls continue it onto your skirting, use a lighter tone of the wall colour for the doors and architraves don't alter the balance by introducing brilliant white .. I recommend you only introduce brilliant white to your ceilings and doors when the colour palette for your walls has white or citrus tones
12. In Ireland it is important to remember before we start to consider paint colours "Grey" is part of our environment and existing colour palette, an overload of grey can be a little daunting.
13. Where there is existing cream tones within the interior of your home, flooring etc a combination of Ivory Tusk and Shell Cove by Colourtrend offers the perfect neutral palette adjusting to a more contemporary palette yet complimenting the "yellow toned creams" perfectly, the colour combo for doors bannisters and architraves etc is perfect.
A North Facing Room:
14. Don't try to over compensate with a stark tone (white based tone) use a warm grey based colour to add warmth and dept and avoid washy colours, psychologically a north facing room can be mood altering, create a passive and cosy atmosphere with a distinctive colour and counterbalance with bright furniture and layered lighting .. always pick your colour scheme within the space so you know exactly how it will look within the room, its important to remember when you are in paint shop you are generally looking at "colour" under florescent light,
15. Avoid cold blue tones ..
Don't be afraid to use "colour" it is the most economical way to redesign a space .. don't restrict yourself to colour "brochures" all paint companies have colour strips where an infinite collection of colours can me mixed, when it comes to paint colour there is no restriction, any wall can be any colour just concentrate on coordinating similar tones.