Handwoven Textiles Produced at "Ballyloughey Loom".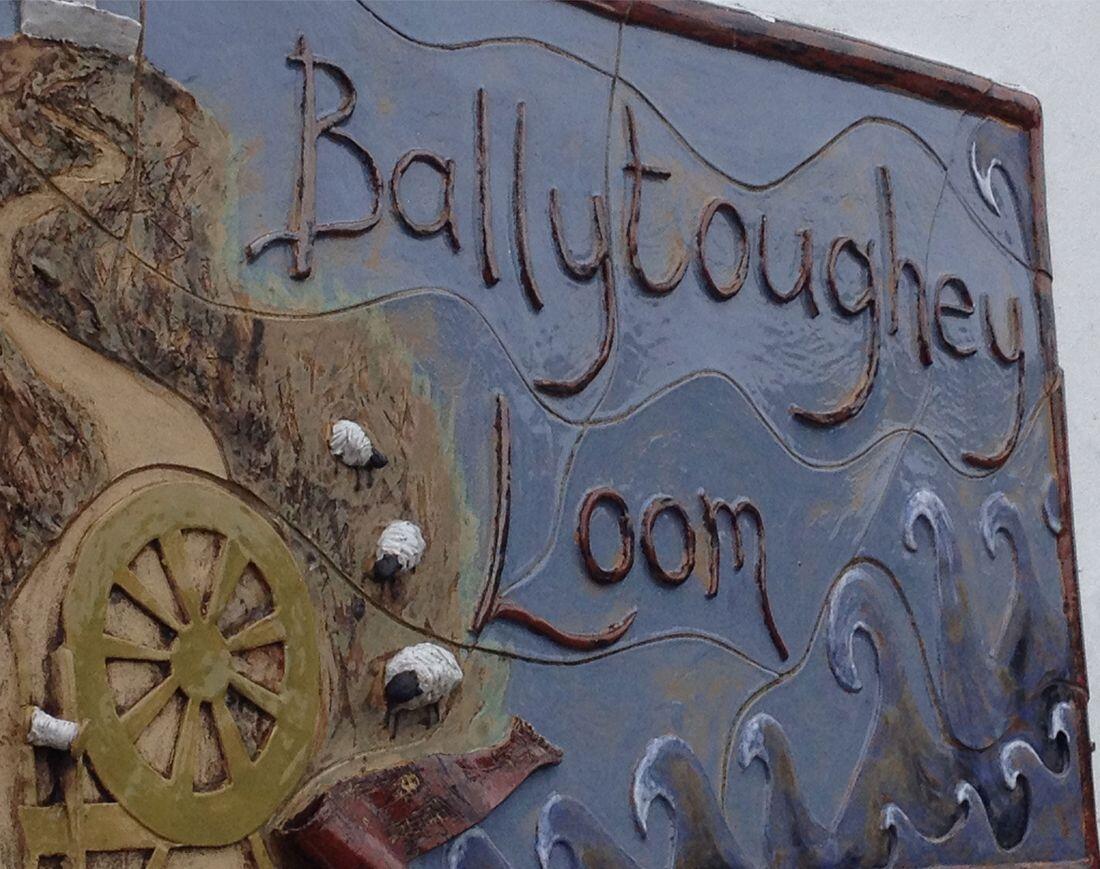 What an unexpected treat to cycle across the rustic terrain of Clare  Island, Co Mayo and discover " Ballytoughey Loom", an isolated treasure trove of quality hand woven goods, everything from hand bags to linen bath towels towels.
Beth Moran the "proprietor" an extraordinary gifted lady welcomes "passers by" to her studio while she designs and creates a range of fascinating textiles. Beth uses a contemporary array of colour and pattern to create a variety of products, and the possibilities are endless.
Beth sources the wool from her small sheep farm and creates her own fabric dyes from the plants that surround this tranquil setting.